Concrete & Asphalt Equipment Rental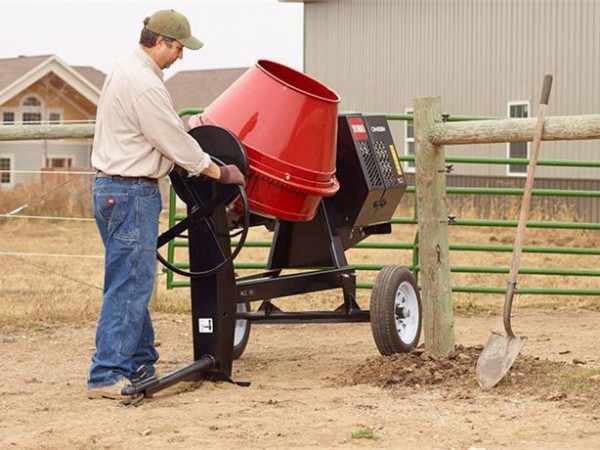 ---
Concrete Equipment Rental
We rent concrete equipment for mixing, moving, pouring, and curing concrete. We offer electric and gas-powered mortar and cement mixer rentals in a range of sizes to suit your needs. We also rent concrete vibrators to help settle out air pockets and concrete curing pads to help ensure an optimal finished product. To move mixed concrete we rent tracked and wheeled concrete buggies that get the mix where you need it. Concrete mixer rental makes a tough job a lot easier than mixing by hand.
Asphalt Roller Rental
We offer asphalt roller rentals for smaller projects like driveways, walkways and sidewalks. We have standard asphalt rollers for rent as well as ride-on vibratory asphalt rollers.

You can rely on our experienced staff to help you choose the right concrete rental equipment or asphalt roller for your specific project needs.

NOTICE: All towable equipment requires an appropriately rated hitch, the correct ball size, and working lights.
Detailed Equipment List
Click on blue-shaded items for more detail.