Heating & Ventilation Equipment Rental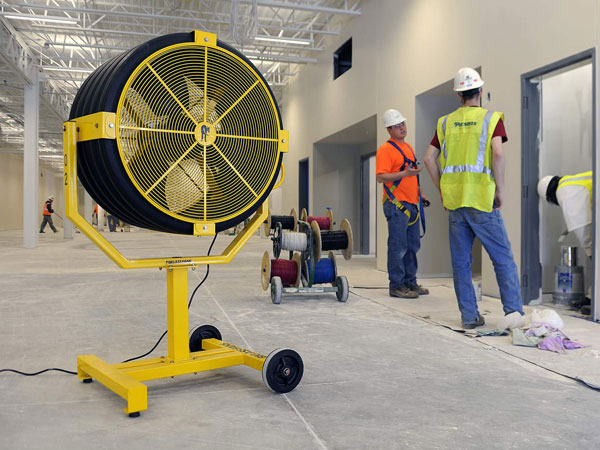 Portable Heater & Blower Rental
Need to dry out a large area? Rent a high volume fan or blower to dry out a wet basement or rug. We rent large standard fans and carpet turbo dryers that move high volumes of air quickly and efficiently. If you need to heat a large area you might consider a kerosene heater rental. We rent kerosene space heaters from 70,000 BTUs to 350,000 BTUs.
Dehumidifier Rental
Rent a dehumidifier to remove lingering humidity after moving the majority of moisture with a high-volume fan or blower.
---
Detailed Equipment List
Click on blue-shaded items for more detail.