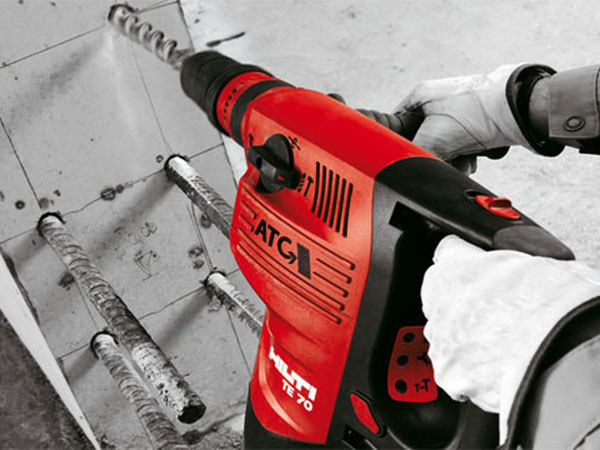 Rent a Rotary Hammer, Demolition Hammer, or Diamond Core Drill
Rotary Hammer Rental
We rent electric rotary hammers for a wide range of applications. Rent a hammer drill for drilling anchor holes in concrete and masonry. For tougher jobs or larger holes you'll want to rent a rotary hammer that will bore into concrete and masonry—up to 5" diameter—faster and can also break up concrete with a chisel bit.
Demolition Hammer Rental
For breaking up concrete and masonry walls, stairs, and floors we rent small and large electric demo hammers that make quick work of a tough task.
Diamond Core Drill Rental
Our diamond core rental drills are designed for boring large holes through masonry, concrete, and asphalt. We rent diamond bits ranging from 1" to 8" in diameter.

Our experienced staff can help you choose the right drill for your particular project.
---
Detailed Equipment List
Click on blue-shaded items for more detail.