Trencher 2 Ft. Walkbehind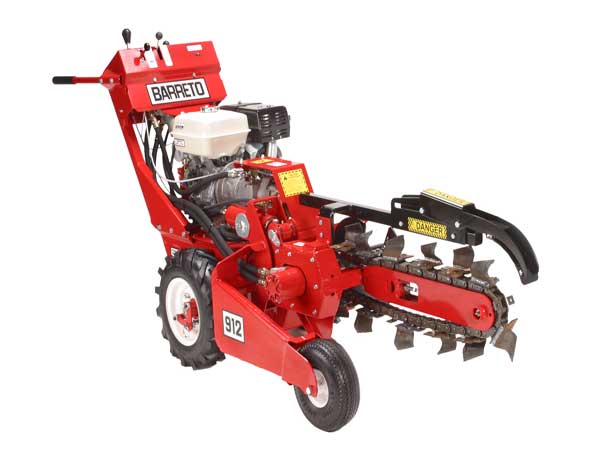 Item Name: TRENCHER 2FT. WALKBEHIND
Manufacturer: BARRETO
Model: 912HM
Specs:
HONDA GX270 9HP ENGINE
TRENCH DEPTH: 1"- 24"
TRENCH WIDTH: 4"
GROUND SPEED FOWARD: 132 FPM, REVERSE: 58 FPM APROXIMATELY
DIGGING CHAIN SPEED 227FPM
DIMENSIONS (43"H X 81"L X 30"W) WEIGHT 620LBS.
---
Add To Reservation Request
If you'd like to check availability and pricing for a rental, please fill out the form below to add this item to your request. Once you've chosen all of your items, go to My Reservation Requests and submit your request. We'll confirm availability and pricing and contact you via your preferred method to confirm and convert your request to a firm reservation.
---